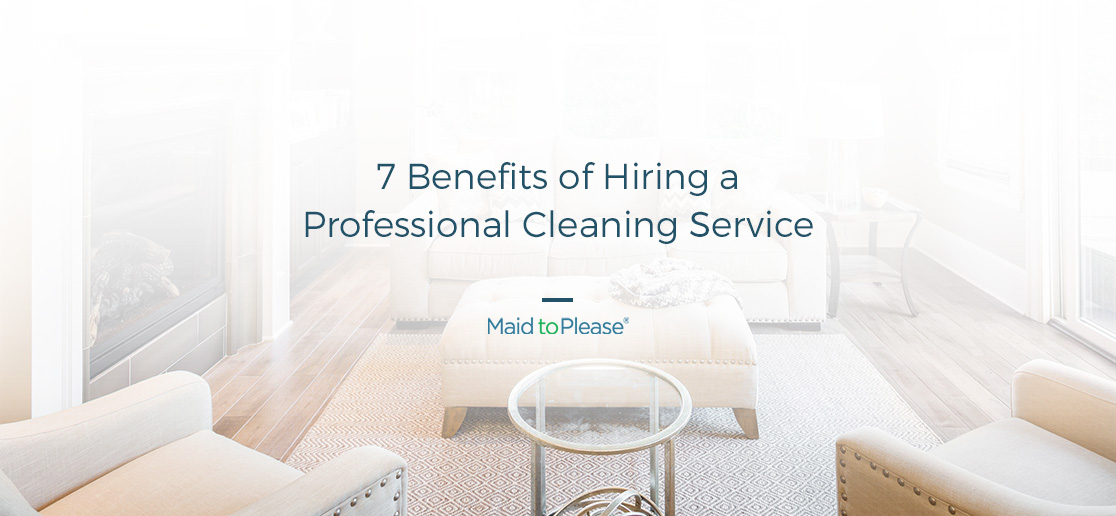 Have you considered hiring a professional cleaner for your home but never got around to it? Do you have any concerns about hiring a maid service? Maid to Please, the professional Washington DC house cleaning company, offers a better experience than the competition.
Before you spend time and effort cleaning your home, or try to save money using a discount service, discover everything Maid to Please has to offer. We are ready at any time, day or night, to give you the best possible experience. Enjoy an immaculate house courtesy of our experienced and dedicated cleaning professionals.
1. Convenience
If you work long hours every day and have things to do on your days off, you might not have the time to give your home the thorough, regular cleaning it deserves. Why should you have to live in a cluttered home or take time away from activities you enjoy? Let our courteous, attentive, and thorough professional cleaners do all the work at a date and time that fits your schedule.
Scratch one responsibility off your list by signing up for regular house cleaning. Pick your schedule so that we clean your home on your timetable. We offer you an instant quote, so you never have to wonder about the cost.
Hiring a Washington DC house cleaning company with a flawless reputation means you don't have to worry about the results. Maid to Please guarantees you an impeccable home you can be proud of.
2. Safety

When you clean your home, you raise your risk of injuries or health problems. This risk increases if you do not have professional-grade cleaning equipment. The difficulties you might face when giving your house a deep clean include:
Toxic fumes from combinations of cleaning products
Falls from ladders or stepstools while dusting or cleaning high surfaces
Exposure to mold and bacteria while cleaning surfaces
Injuries from objects falling off shelves
Some customers have had negative experiences with house cleaners or worry that an unscrupulous cleaner might pose a danger. You need not worry with Maid to Please. All our cleaners must pass criminal background checks.
3. Saving Time
The time you need for the daily upkeep of your home—including cleaning, dusting, straightening up, and sanitizing—adds up. When your days are packed, you don't want to deprive yourself of sleep or miss out on important activities to keep your house spotless.
Neglecting household chores can cause problems too. Cluttered desks and tables make it hard to find anything. Cooking is all but impossible on cluttered countertops and dirty burners.
Your daily life will become more efficient once you let Maid to Please keep your home in tip-top shape. You'll have more time to enjoy your home with friends and family.
4. Professional Quality

When you choose Maid to Please for your house cleaning, you can count on state-of-the-art cleaning technology, from cleaning products to appliances.
You can also rely on Maid to Please for excellent customer service. If you have tried to keep your home clean by delegating responsibilities to your family, you might be tired of arguments, excuses, and slapdash work.
Furthermore, our Washington DC house cleaning company demonstrates its commitment to sustainability by only using environmentally friendly green products.
5. Improved Mood
When you live in a clean house, you feel better. Natural light streams unimpeded through clear windows. Carpets and fabrics no longer fill the air with odors. Colors are more vibrant without stains.
You can sit comfortably on chairs and couches without crumbs and debris. You can reach for a door or handle without worrying about caked-on stains.
Perhaps the best way to improve your mood is to have peace of mind. You won't have to wake up each day with a chore list hanging over your head. You also won't go to bed weary and frustrated after hours of scrubbing floors or wrestling with cumbersome mops and vacuum cleaners.
6. Better Health

With a clean house, you can breathe easier. Dirty carpets, couches, curtains, and other parts of your house can harbor infectious agents and allergens, especially if you own a pet that leaves pet dander. If anyone in your home has a respiratory ailment or a compromised immune system, they might experience fewer symptoms once you give your house a deep clean.
If you spend time on your couch or other furniture, dust, dander, and other materials can make their way into your eyes or nose. As a result, you may experience head colds and congestion. Don't spend money on over-the-counter remedies or miss work when you could treat the root cause of the problem by cleaning your home.
7. A Richer Social Life
Like all of us post-COVID, you might be tired of social distancing and looking to reconnect with your friends and family.
Making that leap into parties and gatherings is more challenging when your home could use a deep cleaning. Maid to Please maintains the highest standards of cleanliness for the post-COVID world.
Your guests will feel more comfortable when they step through the door of your spotless home and breathe in the fresh air. An investment in periodic house cleanings can pay off in the relationships you build and the memories you share. Don't underestimate the potential for a good house cleaning to bring people together for an evening or a lifetime.
Schedule a Professional House Cleaning Service with Maid to Please
At Maid to Please, a Washington DC house cleaning company, we do our best to help you get the most out of our top-quality house cleaning service. Our house cleaners have the training, experience, and commitment to the highest standards. We provide recurring cleaning and other high-quality cleaning services in Washington DC.
Now is the time to avail yourself of the premier maid services in Washington DC from Maid to Please. It's easy to book an appointment with our Washington DC house cleaning company. Just give us a call at 703-481-8287 to book an appointment today.