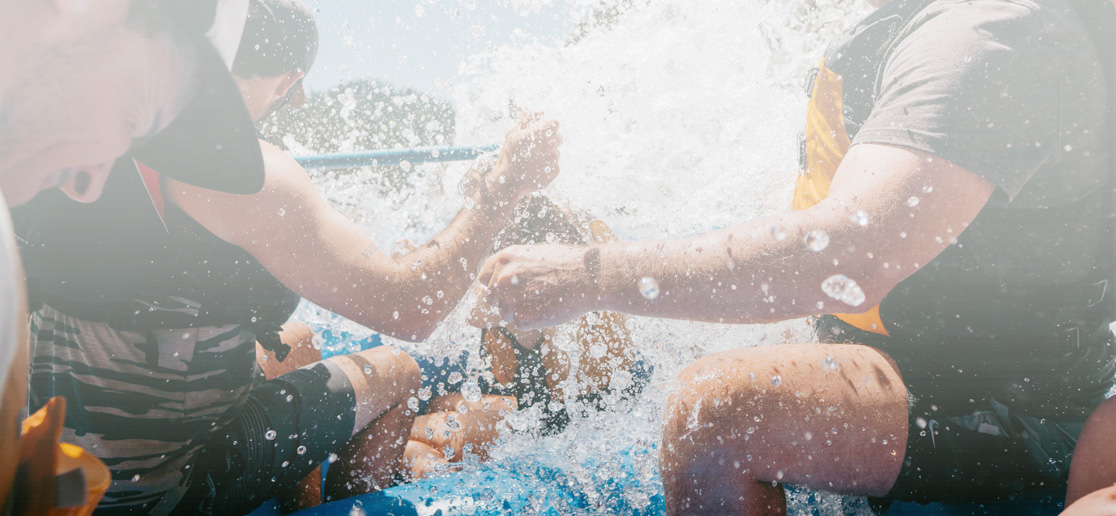 Great Waves Water Park located in Alexandria City, VA offers a resort-style ambiance with an array of aquatic entertainment!
TOP ATTRACTIONS
Wave Pool: More than 17,000 sprawling square feet to catch some waves! As the waves crash over and around you, experience the sensation of being at the actual ocean!
Paradise Play-Cabana Beach: Lively beach-themed play area the kids are sure to love. They can climb, play, and frolic to their heart's content! Open Spring through Fall, this vibrant play structure is completely waterless so guests can enjoy fun times outside of the water. Recommended for kids ages 3-12.
Rock Climbing Walls

Triple and Spiral Slides

Mazes

Pogo Bounces

Wobble Hoppers

Kids Conveyers
Minnow Bay: Wading pool that offers a calmer place than the Wave Pool. Perfect for little ones and teens to play and explore.
The Lagoon: A great spot for parents with kids of varying ages. Features kid-friendly slides, one that allows a few children to slide at once.
Want to relax and soak up some sun? Great Waves has a spacious sun deck with lounge chairs. Grab one of the brightly-colored oversized umbrellas for some much-needed shade.
Besides the Great Waves Waterpark, you will find miniature golf and a batting cage. The batting cage delivers pitches ranging from softball slow-pitch to baseball fastball.
Don't miss the Annual Great Waves Dog Swim. This limited-time event offers attractions for you and your dog to really make a splash! Check the Great Waves website for more details.
Waterpark Tickets And Admission
Individual Tickets In-Season (Memorial Day-Labor Day) Rates:
Guests Under 48" Tall: $12.00/$13.00
Guests Over 48" Tall: $15.50/$16.50
Guests Over Age 55: $9.50/$10.25
After 4 pm: $ 9.00
Weekend and Holiday Rates:
Guests Under 48" Tall: $16.50/$17.00
Guests Over 48" Tall: $13.00/$13.50
Guests Over Age 55: $10.25/$10.75
Tickets include Unlimited Access to Waterpark, Miniature Golf, Batting Cage, and Play Features.
Group and senior rates are available. Free admission for infants under age 2.
REFRESHMENTS:
RipTide Café: The café features classic water park favorites: burgers, hot dogs, chicken tenders, deep-dish pizza, french fries, chips, and a variety of soft drinks.
Surfside Pizza and Soft Serve: Satisfy your appetite with Deep dish pizza and soft-serve ice cream treats.
AMENITIES TO KEEP THE FAMILY ENTERTAINED:
Picnic Areas
Cabanas/Pavilions (for rent)
Shark Shack Store (sells resort souvenirs, t-shirts, and much more)
HELPFUL PARK TIPS:
Great Waves offers life jackets and tubes free of charge. For safety purposes, several lifeguards are present at each of the pools. Full-service First aid center. The park offers locker rooms to secure your belongings while you enjoy the water park.
Maid to Please - Alexandria, VA
From Great Waves Park to Maid to Please