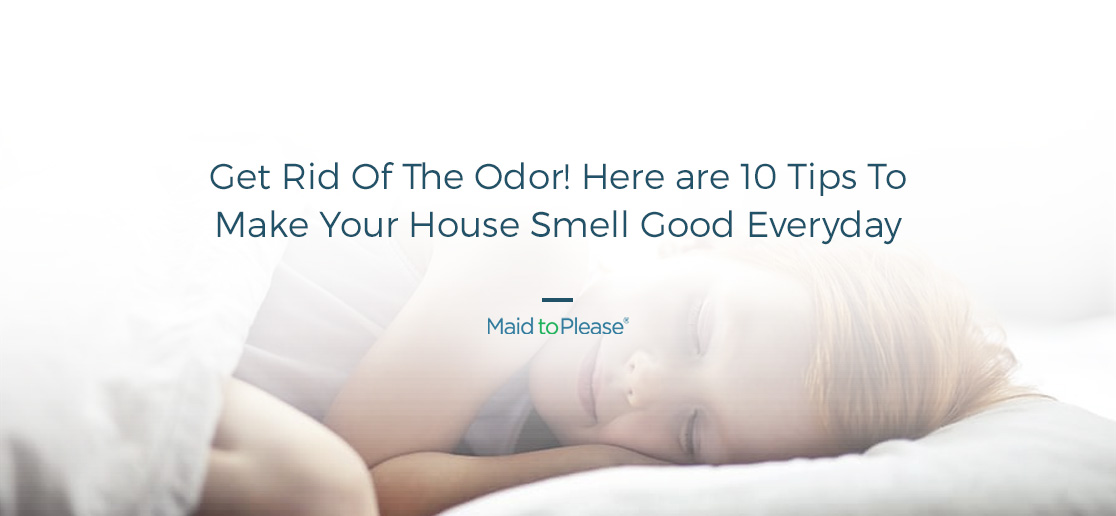 It is never a good feeling when your house does not smell good. It would be time to do something about it and the first thing to do would be to look at the usual suspects. Some of the usual things that would make it stink would be the kitchen sink, the carpets, the garbage bins, the fridge, and the toilet. If you don't flush your toilet often, better do it a lot often than usual. Besides, you would want to have it cleaned often.
Clean Washing Machine
Your washing machine is used many times throughout the week so better clean everything as it will surely get dirty a lot. From the lid up to the plug, better make sure it is regularly cleaned. Not only will you eliminate the smell, but it is also going to last a lot longer than you originally thought.
After all, using a washing machine would be more convenient than washing your clothes manually. What must be done is to clean your washing machine at the same time as cleaning all your other appliances.
Put Baking Soda in Trash Can

The longer the trash can gets used, the more it would smell. Thus, better clean it up by putting baking soda in it so that you would not deal with foul odor stemming from it. After all, when you put all sorts of trash in it, the dirt will spill towards the can. When the stain dries, it will really stink so that is something you would need to keep in mind.
Put Votive Candles in Coffee Beans
One way to make your house smell good would be to put votive candles in loads of coffee beans. We all know candles are the most natural solution for some people. Combine that with coffee beans and you have the answer to the questions on how to make your house smell good. Be sure to check out the smell of numerous coffee beans to find out which one would fit in with candles the most.
Refresh Carpets

Carpets get stepped with shoes on and you never know where you stepped on. In addition, pets pee on them at times when you don't mind what they are doing. Hence, better refresh the carpets with baking soda then let it dry for a couple of days before using it again. Even if some carpets are not that used much, better refresh it pretty often. It is best to dry the carpets when the sun is out rather than put it in front of an electric fan to dry fast.
Clean Kitchen Drain Often
We all know this place gets dirty pretty often because of how some leftover food gets there when dishes are washed. It can be the victim of a blocked drain if the dirt piles up in there. One way I do this chore would be to put citrus rinds as the smell would be so heavenly. After that, I put a lot of hot water on everyone to feel pretty satisfied.
Add Air Fresheners to Air Vents

Air Fresheners would be a big help in improving the smell of cars. Believe it or not, they also work with improving the smell of your home when you put them at air vents. The beauty of it is that air fresheners are available in different flavors so you can choose the one that would suit your tastes the most.
Bake Cookies
This method is accomplishing two things at once. Not only will you bake some delicious sweets, but you will also make your house smell a lot better. You're going to make it taste like heaven and everyone is going to get hungry once the smell of cookies fills the place. It would even depend on the cookie flavor that you are baking.
If it is white chocolate or peanut butter, there is no doubt it is going to smell a lot better. Don't forget to not eat too much though as that would raise your blood sugar levels. You will end up working out a lot just to balance the number of calories that you ate.
Scatter Candles

Believe it or not, it would be alright to scatter candles all over the house as they will make your house smell better without lighting them up. Also, it is a great answer to the question of how to make your room smell good. Yes, the candles can be put in your room's bathroom and you may even forget at one point that the candles are there.
Use a Pet Deodorizer
It would be awesome to make your own pet deodorizer so that you won't need to be worried when your pets enter the house. When they smell great, that is a good start in preventing them from making the house stinky. Be sure to use all-natural ingredients so your pets won't suffer from any rashes on their skin.
That would make you go back to the drawing board and think of another strategy to take out the bad smell. When you have pets, you must realize you can't make them take a bath each day as they are not like humans.
Simmer Herbs on the Stove

This is a great strategy I used to try when I had a lot of fruits and herbs stock. These things help a lot while they are not being used. Just use the best ones for your purpose and make sure that you use the right ones.
In conclusion, there are a lot of things that you can do to make your house smell a lot better. One important thing to keep in mind is to always keep your house clean. You must make it a priority to do so because you would not want to get a headache due to it smelling so bad.
There may be times when you get so frustrated because you can't find the source of the bad smell. Just like in other similar situations, prevention is the best medicine as there are many ways to prevent this from happening.