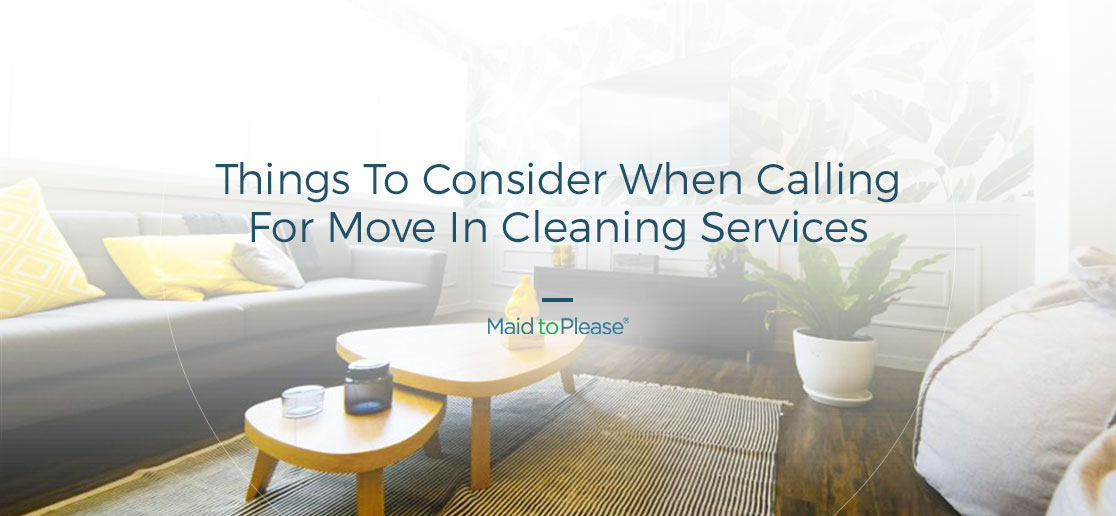 Moving is enough of a hassle that those moving don't need more stress. That's exactly what you get, though. After all that packing, stacking, and loading the moving truck, you have to not only clean the house you're leaving but the new one as well.
Cleaning the old house allows you to (hopefully) get back your deposit. It also leaves a good impression on the buyers. No one wants to move into a new house that's dusty or the windows are dirty. So you have to clean the new one, too.
You're understandably tired. If moving funds aren't too tight, it might be beneficial for you to hire professional cleaning services. They typically use "green" cleaning supplies, do everything on your cleaning checklist, and do it in a timely manner.
Move in and move out cleaning tends to take longer because it has to be thorough. This makes it a little more expensive than regular cleaning. However, it saves you time, energy, and headaches. Here's what you should know about move in and move out cleaning.
Move Out Cleaning Checklist
If professional cleaners aren't in the budget, you'll have to clean both houses yourself. To that end, here are a few tips you'll need to know.
1. You'll need a bucket filled with cleaning supplies. White vinegar, baking soda, and lemon for cleaning surfaces. Ammonia for window cleaning. If you're leaving furniture behind, you'll need olive oil to mix with lemon juice as a furniture polish. You'll need dust cloths, scrubbing sponges or cloths, cloths to dry things, a broom and dustpan, mop, vacuum, gloves, and a step stool. Keep these supplies separate and make sure they're not loaded onto the truck. They'll go in the car with you to the new house you're going to be cleaning before you unpack any boxes.
2. As one room is emptied, clean it. Wipe down the tops of the doors and windows, dust the baseboards, vacuum or sweep and mop if the floors are hardwood, dust for cobwebs, and wash the windows. If you're leaving furniture in a room, dust it and clean the upholstery. Close the door on the way out to signify the room is empty and clean.
3. As you're cleaning the bathrooms and kitchen, remember to dust the light fixtures and bulbs. Clean the tops of doors and windows. Remember to wipe down shower walls and clean glass shower doors with white vinegar. Close the door when it's clean.
4. Make sure the tops of the kitchen cabinets are cleaned as well as the tops of the doors and windows. Cabinet doors get just as greasy as the backsplash, so wipe them down with white vinegar before polishing them with the olive oil and lemon mixture (one cup olive oil to one half cup lemon juice.)
When you've cleaned the stove and fridge, leave the doors open to allow fresh air to dry them. They won't have that musty closed up smell when the buyers move in.
The living and dining rooms are simple to clean. Just dust the door and window tops, dust the baseboards, vacuum or sweep and damp mop hardwood floors, and you're done. Leave the keys on the kitchen counter, lock the doors and windows, and it's on to clean the new house.

It's Lovely Moving Into A Fresh, Clean New House
Let's say you have enough money in your moving budget to afford one home cleaning services for move-in or move out. Choosing a move in cleaning services would be beneficial. While you're cleaning the old house, a cleaning crew will be cleaning the new one.
There won't be any trying to clean around a pile of boxes or furniture placed just anywhere. No washing windows, dusting door, window tops, and baseboards will be required. Polishing hardwood floors? The cleaning service has that covered.
A fresh-smelling home awaits you with nothing to clean before unpacking. This will take some of the stress out of moving into a new house, and every little bit helps.
Be Organized In Your Unpacking
Whether you're able to hire house cleaning services or you're doing it yourself, it pays to unpack in an organized manner. You'll be using the bathrooms and bedrooms first. Unpack, wipe things down with a damp cloth, and store things away in the bathrooms. Make the beds. Have tomorrow's clothing ready.
The second room you'll use is the kitchen. Packing supplies like newsprint and packing paper leave ink and dust on kitchen items like dishes, pots, and pans. Wipe down kitchen items before storing them.
As you're unpacking the canned and boxed food, place them in the cabinets or pantry. You shouldn't have brought perishable foods. You'll have to make a trip to the grocery store before you can cook your first meal in your new house.

Clean As You Go Along With Unpacking
It doesn't seem fair to be required to clean after hiring a cleaning service to have the house in move-in condition. However, boxes and packing materials make a mess as they're offloaded and unpacked. You'll need to flatten boxes, place wrapping paper and bubble wrap in trash bags, and move it all to the trash and recycle pickup spots.
Have your dusters, vacuum, broom, and mop at hand to straighten up the inevitable mess from moving. Now you can sit back and draw in a deep breath of satisfaction as you gaze over your new abode.
Call In The Pros
No one moves, unpacks, and is prepared to go forward on moving day. Sometimes it takes weeks to unpack, arrange belongings, move furniture where you want it, and add new things the house might need such as window treatments.
You have to start your new job, get the kids into school, and carry on whether or not the house is clean. Take some of the stress out of your life by calling in professional cleaners. They'll work around the boxes to clean the house and furnishings.
Conclusion
Professional cleaners are there for homeowners with too much on their plates. Moving in is one of those types of plates. You have to have a clean house for health and aesthetic reasons, so it stands to reason that if you can't clean it properly, a pro can. Give your local cleaners a call and enjoy your new house.