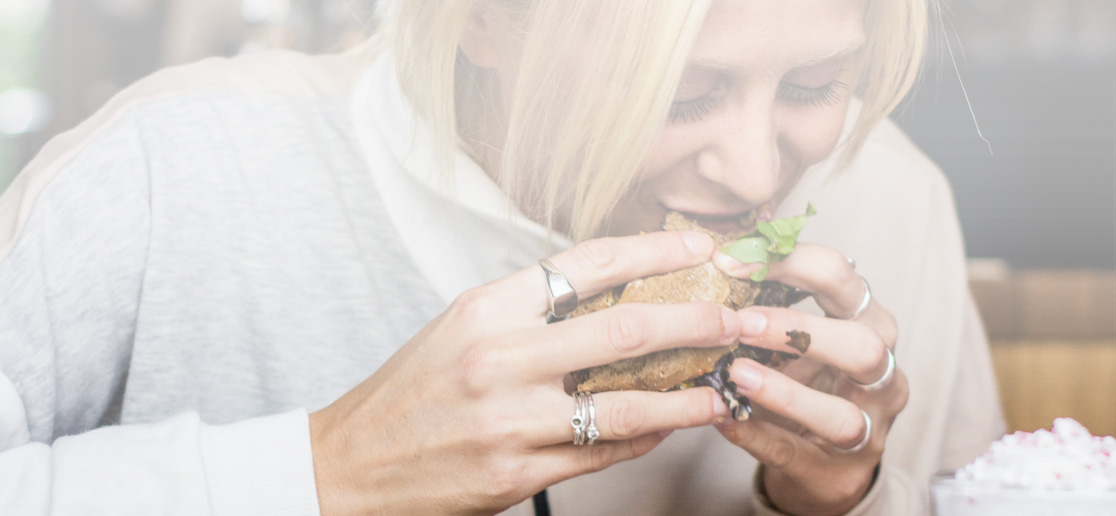 The Hill Cafe: Filling the Coffeehouse Void
The Hill Café, in Washington D.C., is a quaint food spot, which serves coffee, breakfast items, and sandwiches.
If you are strolling through the neighborhood on the upper east side of Capitol Hill, looking for a pick-me-up, this place fits the bill and is quite unique to the area.
"What makes it so special?" you might ask. Well, let me show you around.
Eclectic Charm
As you enter this restaurant, you'll notice what many Yelpers rave about: the welcome atmosphere and service provided by the owners and friendly staff.
If you choose to sit at one of the small tables available, you'll notice brick walls, wooden railings, and industrial-style flooring, representing the charm of the historic neighborhood.
Yet there are some modern touches--tiled walls, a small lounge chair seating area--which create an eclectic vibe. If it's warm enough, and you'd prefer the outdoors, you can sit at the little bar attached to the outside.
Artisan-Crafted Quality Delicatessen Sandwiches
Next, you can view the menu, as also provided on The Hill Café website.
It includes various breakfast and cold sandwiches, subs, and paninis, most of which feature Boar's Head meats, a five-generation family business boasting high-quality, delicatessen meats and cheeses.
You might be interested in this video describing the excellence that goes into the preparation of these deli items. You will not be disappointed in the crafting of these sandwiches.
But if a sandwich is not your style, the café also offers salads, omelets and breakfast platters (until 11:30 am), and freshly baked goods.
Passion and Perfection in a Cup

The primary attraction of this café is the coffee, which hails from the Lacas Coffee Company, in New Jersey.
Roasting beans with passion since 1921, Lacas claims to provide premium, high-quality coffee, imported from some of the best coffee growers around the world.
You might try one of four varieties of drip coffee, including Kona: a light house blend, the organic dark roast, Columbian Supremo, or decaf Columbian.
If you're in the mood for something fancier, you can choose from a number of available espresso drinks.
From Bland to Bold, The Hill's Finally Got It
This place is a significant improvement over the former occupant, Loaf Coffee, who reportedly incorporated marijuana into their products, according to HillRag.
Concern over the owners' misogynistic viewpoints, as presented by their podcast and general attitude and demeanor, dissuaded many locals from frequenting Loaf.
Prior to Loaf, Mia's Coffeehouse occupied the space and struggled to remain open consistently.
The Hill finally fills the local need for a steady, reliable coffee and food establishment.
The Hill Café provides a warm, welcome atmosphere, where you can sit down, relax, and savor the moment. You might start with a cup of Lacas coffee. Maybe grab a baked good. Or you could go straight for the specialty Boar's Head sandwiches. Take your time and try one or more of their delicious offerings.
Maid to Please - Washington, DC
From The Hill Cafe to Maid to Please